Radiators and Auto Air Conditioning Midvale
Natrad Midvale - Your Trusted Radiator and Cooling Specialist
Contact Natrad Midvale Radiator Specialists
Got any questions about our products and services? We're happy to help with your queries. Fill out your details below and we'll get in contact with you shortly.
(08) 9274 5070
More Information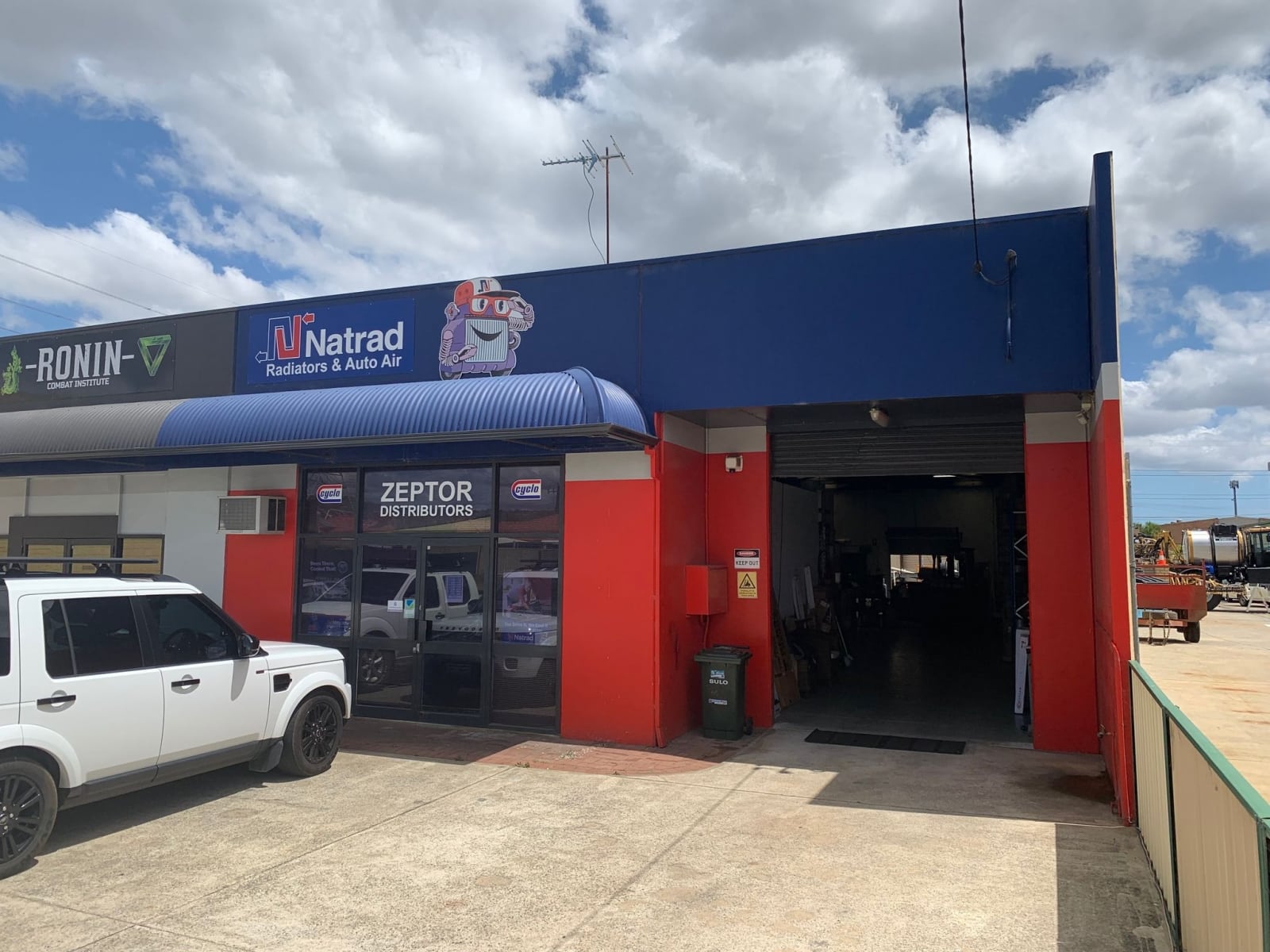 Need your car or 4×4 vehicle cooling system repaired and live in North East Perth? Then Natrad Midvale is the right place for you. We specialise in all types of cooling systems, and have over 20 years' experience in the industry. We can service your radiator, intercooler, give your vehicle a cleanout flush and overhaul your air conditioning system.
Natrad Midvale understands heating and cooling for all applications including cars, 4x4s, trucks and even vintage or classic cars. We deliver fantastic workmanship and customer service for all our clients.
To provide quality all round service we stock and supply quality parts and brands. Being part of the Natrad network we also offer a 3-year nationwide warranty on products. Speak to us today about getting your vehicle's cooling system checked.
If you are a trade customer we are a Capricorn preferred supplier and you'll receive extra benefits.
Natrad Morley

Unit 1/3 Barnett Court
Morley
WA 6062

(08) 9370 3100

More Information

Natrad Malaga

Unit 1/35 Oxleigh Drive
Malaga
WA 6090

(08) 9249 3865

More Information

Natrad Kelmscott

215 Railway Av
Kelmscott WA 6111
Australia

(08) 9390 3593

More Information
Capricorn Preferred Supplier

Australian Automotive Aftermarket Association (AAAA) Member

2016 Natrad State Franchise of the Year - WA

AU License Number: AU 00793
What other services do you offer?

We offer repair and maintenance services on radiators, intercoolers, EGR Coolers, oil coolers and air conditioning systems on all variety of cars and 4wd's.

How long have you been a Natrad Franchise?

We have been involved in the Natrad Franchise since 2010.

How long have you been in the radiator repair industry?

We are an experienced team in automotive and industrial heat exchange as we have been working in the industry for 21 years.

List what qualifications you and the team have?

With over 20 years of industry experience and our air conditioning and refrigerant gas handling license we can offer quality cooling services and support for any vehicle or request.

Do you offer a loan vehicle / drop off service?

We do offer a drop off service for the convenience of our customers.

Do you have trusted relationships with any businesses around you?

Over the years of business we have developed relationships with local car dealerships and major repairers, this ensures we are trusted and can offer you a comprehensive service on your vehicle.
Natrad Midvale is a part of
We provide specialist repair, maintenance and replacement parts on radiator and auto air conditioning systems for cars and trucks of any size.

Tell Me More