Radiators and Auto Air Conditioning Morley
Your Trusted Radiator and Cooling Specialist in Morley, Dionella, Bayswater, Belmont & Yokine
Contact Natrad Morley Radiator Specialists
Got any questions about our products and services? We're happy to help with your queries. Fill out your details below and we'll get in contact with you shortly.
(08) 9370 3100
More Information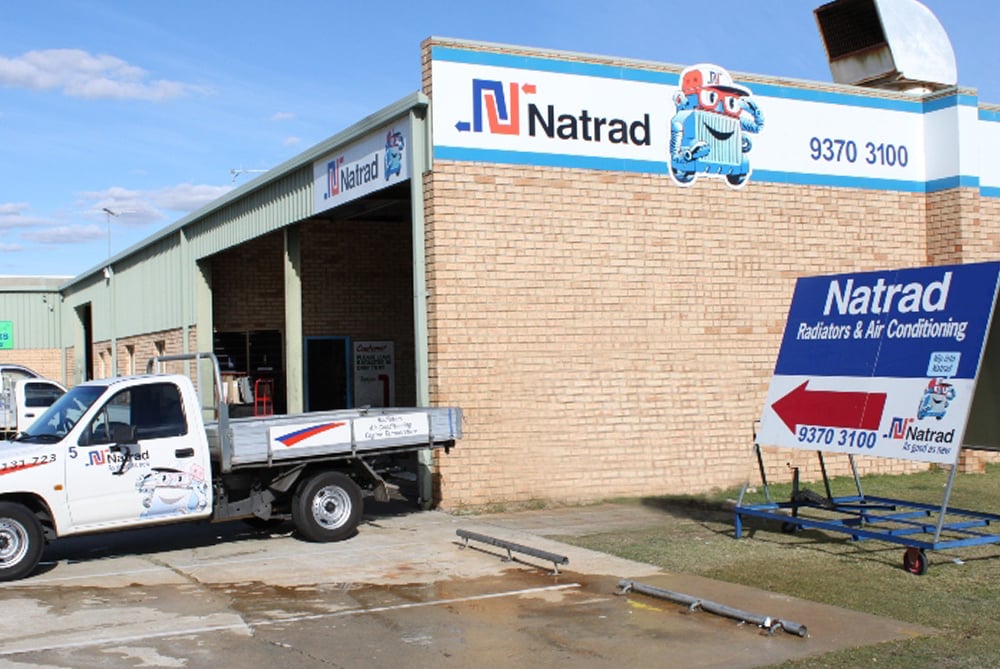 The team at Natrad Morley are your local radiator and air conditioning specialists offering heating and cooling solutions for all range of applications, including passenger cars, 4x4s, performance and classic cars, trucks and more. Our experts offer the best service in Morley, Dionella, Bayswater, Belmont, and Yokine.
At Natrad Morley we have over 85 years of combined experience and offer radiator flushing, servicing and repairs, coolant sales, air conditioning servicing, fuel tank repairs and light industrial work.
We are regularly working alongside other businesses and dealerships in the area and are a Capricorn preferred supplier, so our trade customers can receive extra benefits.
We are part of the only network of radiator replacement and repair specialists in Australia that can provide a manufacturer-supported 3-year nationwide warranty. So talk to us today about getting your vehicle checked by the team.
Natrad Malaga

Unit 1/35 Oxleigh Drive
Malaga
WA 6090

(08) 9249 3865

More Information

Natrad Midland

40B Farrall Road
Midvale WA 6056


(08) 9250 3070

More Information

Natrad Fremantle

Unit 1/75 Forsyth Street
O'Connor
WA 6163

(08) 9337 7805

More Information
Capricorn Preferred Supplier

Australian Automotive Aftermarket Association (AAAA) Member

AU License Number: AU 38885
What other services do you offer?

We offer all variety of heat exchange and cooling services to radiators, intercoolers and air conditioning systems. We also offer fuel tank repairs and some light work on industrial applications.

How long have you been a Natrad Franchise?

We have been associated with the Natrad name since 2007.

How long have you been in the radiator repair industry?

We are an experienced team have been in the radiator repair industry for a combined total of 85 years. We are knowledgeable in cooling systems and you can trust us to provide quality cooling solutions for your vehicle.

List what qualifications you and the team have?

In addition to the many years of experience working in the industry we have qualifications in radiator repairs and also hold our refrigerant handling air conditioning license.

Do you offer a loan vehicle / drop off service?

Yes, for the convenience of our customers we offer a drop off service.

Do you have trusted relationships with any businesses around you?

We are regularly dealing with many businesses in the area and have built trust with car dealerships to offer them quality cooling solutions, so you know if they rely on us, so can you.
Natrad Morley is a part of
We provide specialist repair, maintenance and replacement parts on radiator and auto air conditioning systems for cars and trucks of any size.

Tell Me More