Radiators and Auto Air Conditioning Atherton
Natrad Atherton - Your Trusted Radiator and Cooling Specialist in Tolga, Malanda, Mareeba & Yungaburra
Contact Natrad Atherton Radiator Specialists
Got any questions about our products and services? We're happy to help with your queries. Fill out your details below and we'll get in contact with you shortly.
(07) 4091 3641
More Information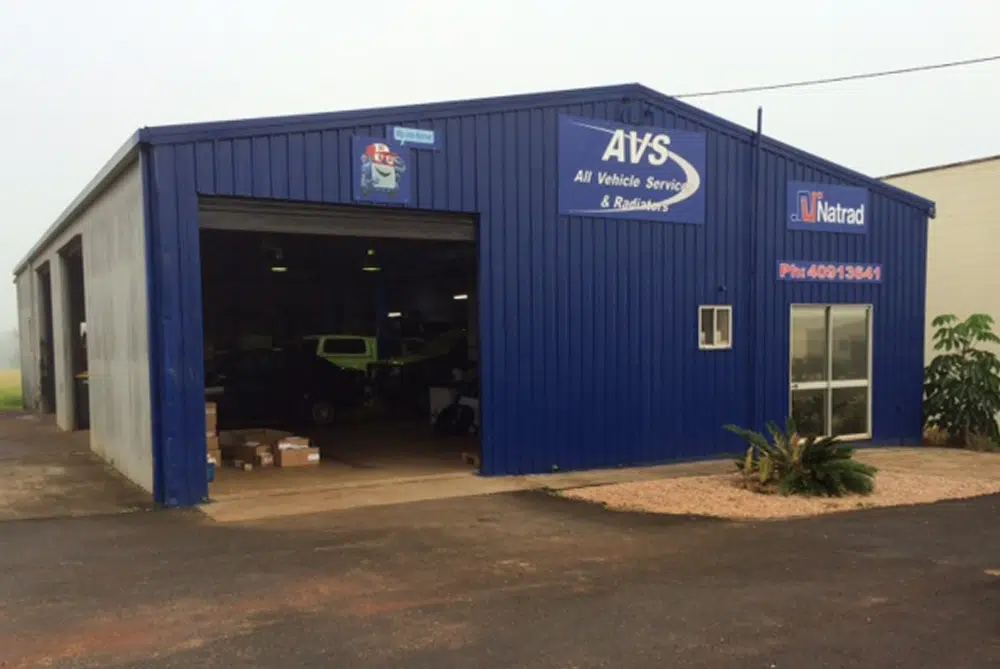 Only a short distance from the town centre, Natrad Atherton is your local radiator shop for the Tablelands region, including Tolga, Malanda, Mareeba & Yungaburra. Being cooling specialists for over 25 years, we provide quality parts and workmanship to help get you back on the road. We also have a qualified mechanic to take care of servicing and mechanical repairs to your car, 4×4, light truck or campervan.
Located near to some very remote areas of Far North Queensland, we are relied upon to repair all kinds of vehicles. As a 4×4 specialist, we help out many tourists and travellers to the area, ensuring that their adventures can continue with peace-of-mind motoring.
Natrad Atherton can assist with repairs to passenger, 4×4, vintage, performance and even mining vehicles. Get in contact with us today to see what we can do for your cooling repair or upgrade.
We are part of the only network of radiator replacement and repair specialists in Australia that can provide a manufacturer-supported 3-year nationwide warranty. Our Capricorn supplier status means that automotive trade clients can receive extra benefits.
Natrad Dalby

16 Loudoun Road
Dalby
QLD 4405

(07) 4662 2829

More Information

Natrad Tingalpa

55 Proprietary Street
Tingalpa
QLD. 4173

(07) 3890 2852

More Information

Natrad Beaudesert

23A Enterprise Drive
Beaudesert
QLD 4285

(07) 5541 4546

More Information
Capricorn Preferred Supplier

Australian Automotive Aftermarket Association (AAAA) Member
What other services do you offer?

We offer repair and maintenance services on Radiators, Intercoolers, EGR coolers and Fuel Tanks, plus vehicle servicing and mechanical repairs.

How long have you been a Natrad Franchise?

We've been operating under the Natrad name since 1990.

How long have you been in the radiator repair industry?

With over 25 years of experience in the radiator repair industry, you can rest assured that Natrad Atherton has the necessary experience and expertise to provide the best cooling solution for your vehicle.

List what qualifications you and the team have?

The business has been operating for over 25 years and our experienced team includes a qualified mechanic. With 4 staff, we have a variety of skills and equipment to handle most cooling specialist and mechanical repairs. We are very experienced in 4×4 and light truck repairs and we also do work on campervans.

Do you offer a loan vehicle / drop off service?

We offer a loan vehicle or a drop off service to the local area so you can continue with your day while you vehicle is being repaired.

Do you have trusted relationships with any businesses around you?

Being the local radiator specialist for the Atherton area, we are well known around the region.
Natrad Atherton is a part of
We provide specialist repair, maintenance and replacement parts on radiator and auto air conditioning systems for cars and trucks of any size.

Tell Me More