Radiators and Auto Air Conditioning Fyshwick
Your Trusted Radiator and Cooling Specialist in Fyshwick, Queanbeyan, Bungendore, Civic, & Hume
Contact Natrad Fyshwick Radiator Specialists
Got any questions about our products and services? We're happy to help with your queries. Fill out your details below and we'll get in contact with you shortly.
(02) 6280 6369
More Information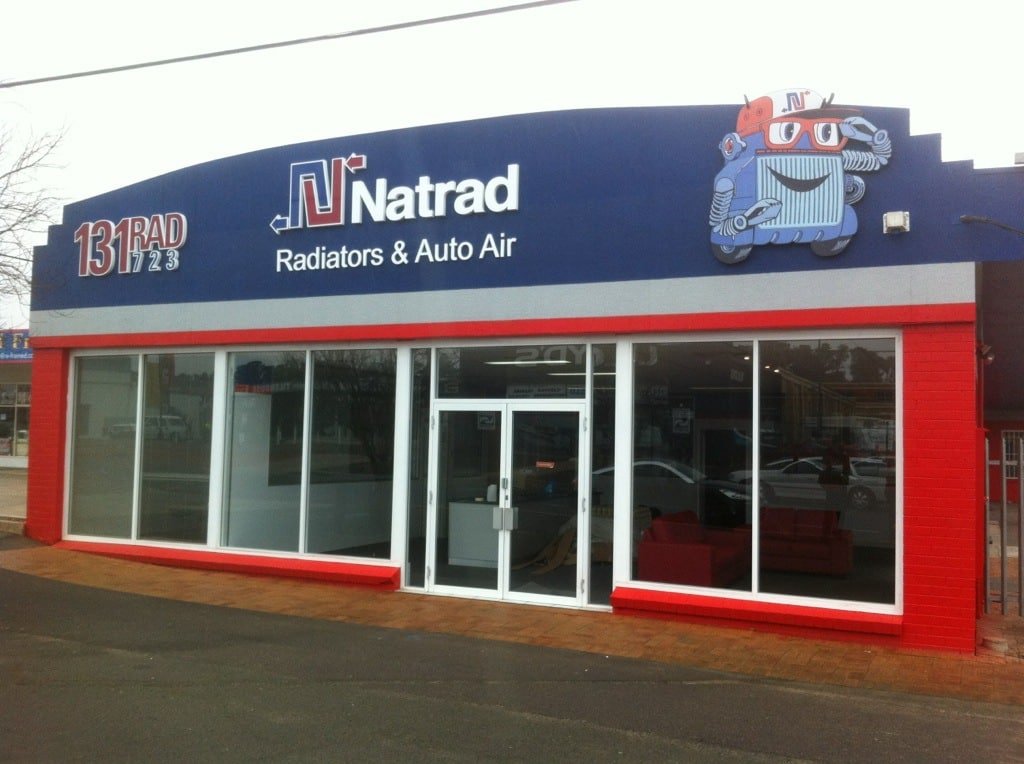 Our Natrad Team at Fyshwick are qualified and experienced specialists servicing Fyshwick, Queanbeyan, Bungendore, Civic, and Hume. We're always up to date with industry advancements in technology and techniques, so we can give your vehicle and machinery the best care possible!
Located around the corner from the Canberra Outlet Centre, Natrad Fyshwick has 8 dedicated staff committed to providing you with reliable and trustworthy service. We know your safety relies on the quality of our work, that's why we ensure our work is always of the highest standard. We only use top quality products and state of the art equipment when working on your vehicle.
As your Radiators and Auto Air Specialist for over 35 years, we service cooling systems for everything from cars and 4x4s to trucks and heavy vehicles as well as full auto electrical and mechanical servicing.
We are part of the only network of radiator replacement and repair specialists in Australia that can provide a manufacturer-supported 3-year nationwide warranty. As a Capricorn supplier, trade customers can receive extra benefits.
Natrad Phillip

24 Grenville Court
Phillip
ACT 2606

(02) 6282 3926

More Information

Natrad Belconnen

55 Nettlefold Street
Belconnen
ACT 2617

(02) 6152 8258

More Information

Natrad Wagga

37 Pearson Street
Wagga Wagga NSW
Australia

(02) 6925 4277

More Information
Capricorn Preferred Supplier

Australian Automotive Aftermarket Association (AAAA) Member

AU License Number: AU 33983
What other services do you offer?

In addition to offering full cooling repair work for radiators, intercoolers, oil coolers and air conditioning parts, Natrad Fyshwick offers full mechanical servicing, tyres and wheel alignments, performance cooling products and Century batteries.

How long have you been a Natrad Franchise?

We have been involved in the Natrad Franchise for over 30 years, we began working with the network back in the early days.

How long have you been in the radiator repair industry?

We have over 35 year's of industry experience and because of this can confidently provide quality workmanship and expertise.

List what qualifications you and the team have?

Between the team they have 75 years of combined experience mechanical, auto electrical & A/C experience. All the workshop staff hold relevant trade certificates and qualifications and we're always up to date with industry advancements in technology and techniques. Our AU License number is AU33983

Do you offer a loan vehicle / drop off service?

Enjoy a cup of tea or coffee in our comfortable customer service area before your morning courtesy drop off.

Do you have trusted relationships with any businesses around you?

Yes, we have built strong relationships and are the go to business for specialist cooling solutions.
Natrad Fyshwick is a part of
We provide specialist repair, maintenance and replacement parts on radiator and auto air conditioning systems for cars and trucks of any size.

Tell Me More