Radiators and Auto Air Conditioning Shepparton
Your Trusted Radiator and Cooling Specialist in Shepparton, Benalla, Finley, Cobram & Mansfield
Contact Natrad Shepparton Radiator Specialists
Got any questions about our products and services? We're happy to help with your queries. Fill out your details below and we'll get in contact with you shortly.
(03) 5821 8500
More Information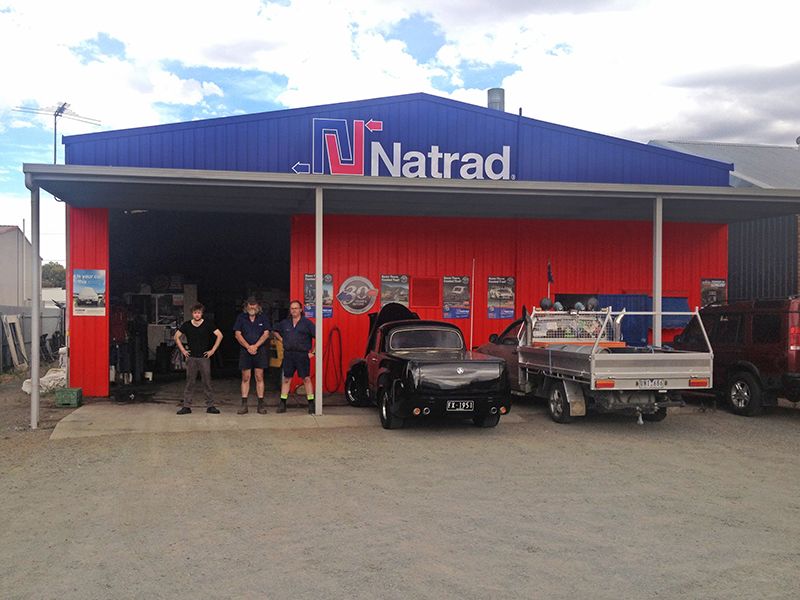 The team at Natrad Shepparton have been in the radiator repair industry since 1983 and part of Natrad franchise since the beginning. Serving Shepparton, Benalla, Finley, Cobram, & Mansfield, they have the experience and know how to ensure optimal cooling for passenger cars, 4x4s, trucks, agricultural and industrial applications.
They specialise in radiator repairs and servicing with the ability to test, flush, recore, service and install any radiator or cooling part. They look after radiators, intercoolers, heaters, air conditioning systems and more.
We are a Capricorn approved supplier so our automotive trade customers will receive extra benefits when buying through us. We also offer a nationwide 3-year warranty through the Natrad radiator specialist's network to offer you peace of mind.
Natrad Shepparton also are involved in fundraising for Give Me 5 for Kids, our team collect used car batteries and recycle them for this charity. Paul Archer has become somewhat of a celebrity appearing around town with the Natrad Ute collecting batteries and raising funds for this children's charity.
Natrad Echuca

94 Annesley Street
Echuca
VIC 3564

(03) 5482 6895

More Information

Natrad Eaglehawk/Bendigo

220 Upper California Gully Road
Eaglehawk
VIC 3556

(03) 5446 7385

More Information

Natrad Albury/Wodonga

20 Huon Street
Wodonga VIC
Australia

(02) 6056 2433

More Information
Capricorn Preferred Supplier

Australian Automotive Aftermarket Association (AAAA) Member

AU License Number: AU 18063
What other services do you offer?

We offer all cooling services, including radiator repairs and also air conditioning checking and refrigerant gas handling.

How long have you been a Natrad Franchise?

We have been a Natrad Franchise since the beginning in 1984 and have seen Natrad grow and become the strong specialist network it is today.

How long have you been in the radiator repair industry?

We have been in the radiator repair industry since 1983, just before the Natrad franchise started; this has allowed us to gain quality experience over years of operation.

List what qualifications you and the team have?

The team consists of 3 staff and between us have many years of experience within the radiator and cooling industry. We also have our Arctick air conditioning license to ensure safe handling or refrigerant gas.

Do you offer a loan vehicle / drop off service?

For our customers convenience we can offer a loan vehicle or drop off service on request. We also offer a waiting area, and there is access to a coffee shop across the road.

Do you have trusted relationships with any businesses around you?

Yes we have built trusted relationships over the years with the local mechanics to ensure that your vehicle gets the full service required. These businesses trust us to look after your vehicle and so can you.
Natrad Shepparton is a part of
We provide specialist repair, maintenance and replacement parts on radiator and auto air conditioning systems for cars and trucks of any size.

Tell Me More