Receive a Free Cooling System Check with Natrad
Claim your voucher
Why Car Air Conditioning Repair Is Important
A regular car air conditioning service ensures car air-con systems remain in top condition! Car AC systems are vitally important to the safety and comfort of drivers on the road. They enable the operation of demisters which help reduce humidity within the cabin and clear up a foggy windscreen. Therefore, a professional air conditioning service is an essential service that all car owners should consider every few years to ensure their safety and comfort on the road.
Here's how Natrad will perform your car air conditioning service and repair:
One of our auto air conditioning technicians will connect the car to a charging station to measure system pressures and begin diagnosing the problem.

The car's entire air conditioning

or climate control system

will be inspected to locate any failed components and determine if any other parts have suffered damage or contamination.

Refrigerant gas

found

in the system will be extracted and stored before parts are removed for replacement or cleaning.

With the air conditioning system reassembled, the correct amount of refrigerant and oil will be added.
For the highest quality service in automotive air conditioning, nip into Natrad. We have workshops across Australia, including Sydney, Melbourne, Brisbane, Perth, Canberra, Gold Coast and Adelaide.
Our locations
Enter your postcode to find your nearest Natrad location.
Natrad's nationwide warranty covers new car air conditioning parts fitted to your vehicle.
Find Out More
What Our Customers Say
'After taking my 2007 Commodore back to the Holden dealer many times and being told that the air conditioner was fine, I finally got some good advice to take it to Natrad at Eaglehawk. They were fantastic, and I'm sure that the amount of time they spent on it didn't reflect in the final bill. I feel like I have a new car. I am now telling anyone who will listen that if they have any air conditioning problems that Natrad Eaglehawk is the place to go. Thanks Glenn and the team.'

Leanne Jones

'We would just like to commend your company on the level of service, communication during the job and overall professionalism regarding our vehicle. It is a testament to the fact that your staff at the Natrad Whyalla store have the skill sets required to repair and maintain the air conditioning unit fitted to our older model vehicle. Thank you for your efforts.'

Jeff Hardyman, Site Manager, The Palms Apartments
Our Partners
We stock recognised car air conditioning brands including Adair, DENSO, Delphi, Koyoair, Valeo, Sanden, Behr Hella, Spal, and more.





Free Cooling System Check Offer
Get more value when you nip into Natrad. We're offering a Free Cooling System Check as thanks for choosing us. T&Cs apply.
Related Articles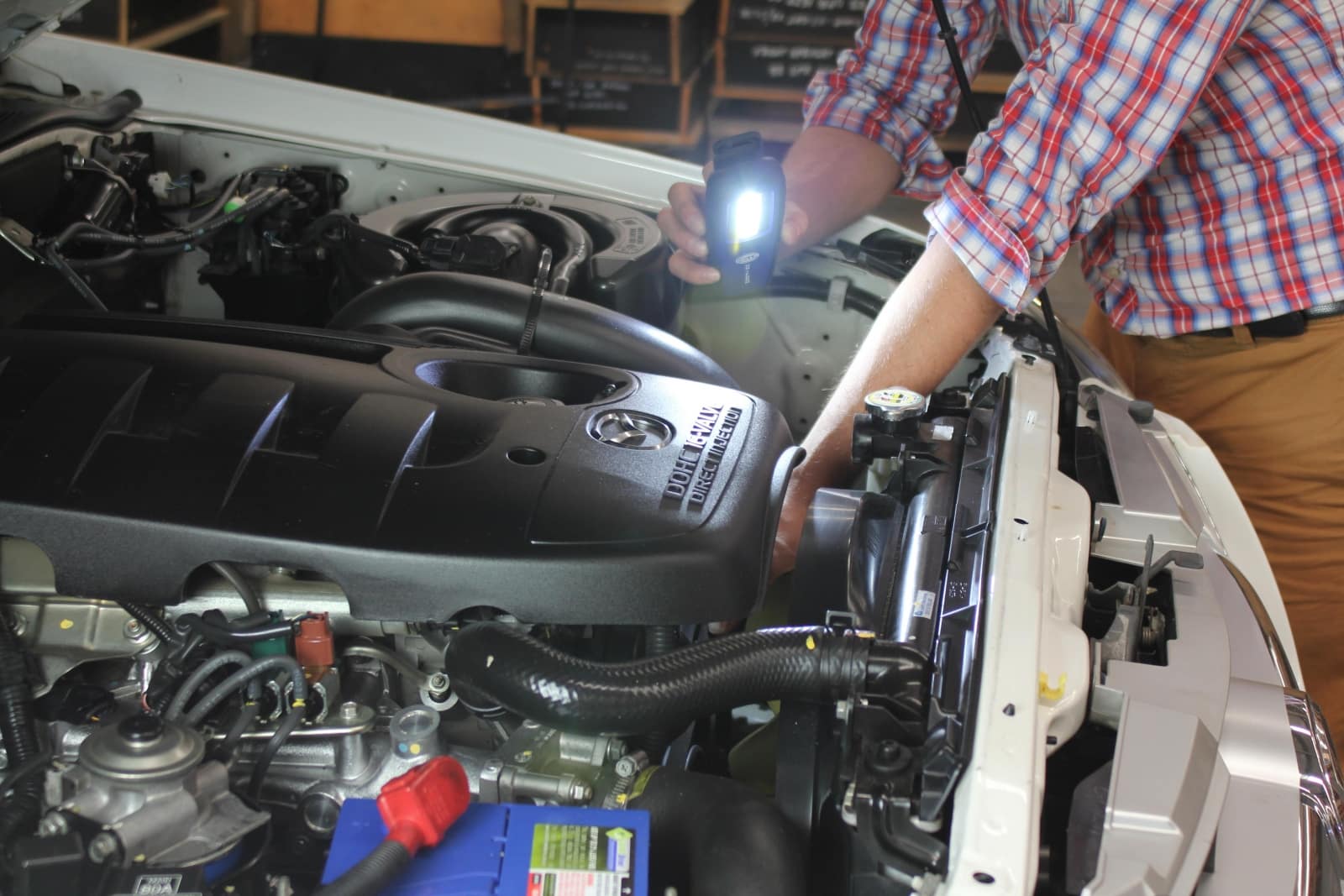 October 20, 2016
A Natrad Cooling System Inspection & Service can detect & repair problems, saving you time & money in the long run.
November 21, 2016
Is your radiator sending you warning signs? Here are some of the common problems to look out for.
Why Choose Natrad?
Australia's most trusted name in radiators and air conditioning

Largest network of radiator workshops in the country
Access to a massive range of radiators and air conditioning replacement parts
3-year nationwide warranty on new replacement and re-cored radiators
FAQs
What car air conditioning parts does Natrad supply?

Natrad's range of quality car air conditioning parts includes: Compressors, Condensers, Evaporators, TX Valves, Driers, Cabin Air Filters, Heaters, Electric Fans, Controllers, Refrigerants, Switches and Fittings.

Nip into a Natrad Autocare workshop for a top-quality car air conditioning service. We're qualified mechanics and can also offer full car servicing, logbook servicing, diagnostics, mechanical repairs and other repair services.

We're renowned for our reliable air conditioning service. We can inspect and repair issues with air conditioning systems on a wide range of vehicles, from electric and luxury cars to light commercial vehicles.

Contact us for more information today.

My car air conditioner doesn't feel cool enough. Does it need repairing?

There could be several reasons for this. Typically, a refrigerant gas leak will reduce your car's cooling ability. An inspection is required to determine the cause. Speak to one of our technicians today to resolve the problem.

How do you know if your car aircon needs regassing?

A few telltale signs indicate your car's air conditioner needs a regas. The most common is when the air coming from the vents is no longer cold. Another sign is if your air conditioner starts making strange noises or emits a bad smell. If you notice any of these signs, then Nip into a Natrad AutoCare workshop for a regas.

Our friendly, qualified technicians can provide you with a professional car air conditioning service and cost-effective air conditioning repairs, including car aircon regas, so you can enjoy cool, comfortable driving all summer long.

How often should you recharge your car air-con?

We get asked a lot of questions, and unfortunately, there's no definitive answer. It depends on several factors, including how often you use your air conditioning, the climate you live in, and whether you have any leaks in your system.

However, as a general guide, we recommend that you recharge your car's air con at least once every two years. This will help keep your system working efficiently and prevent any potential problems.

If you think there may be a problem with your system, it's always best to speak to a skilled air conditioning specialist. At Natrad, our qualified mechanics provide comprehensive inspections and repairs on air conditioning systems and can offer you a cost-effective air conditioning service, including recharging your system if necessary.

We're the experts for repairs to car air conditioning systems, and we can help you with everything from recharging your system to repairs. Contact your nearest Natrad workshop today for more information.

How much does a new air conditioning compressor cost?

Sometimes when the compressor fails, it can distribute fine metal dust particles throughout the entire air conditioning system. Repairs in this situation are more costly as other parts need to be replaced or cleaned. The only way to obtain a true repair cost is to inspect the air conditioning system by a qualified technician.

How often should I get my car air conditioning system checked?

Ideally, you should get your car air conditioning system checked every year before the weather kicks off. If you have a newer vehicle, you should have it checked at least every two years.

The Australian summer is far too hot to suffer long drives without crisp air conditioning. Fortunately, Natrad's car air conditioning repair service will have you cool, calm, and collected all year 'round.
Send enquiry
Got any questions about our heating and cooling services?
Ask us, and we'll get back to you soon.