Receive a Free Cooling System Check with Natrad
Claim your voucher
Replacement Receiver Driers For Your Vehicle
The receiver drier rarely needs to be replaced alone, but when you replace other components of your vehicle's air-conditioning system, it will need replacing to ensure the warranty. It's important to ensure that moisture entering the system is quickly absorbed.
Excessive moisture in the air conditioning system can cause corrosion, and degrade the performance of the compressor's lubricating oil. Replacing the receiver drier keeps the system in optimal operating condition. Natrad supply a wide range of receiver driers for popular vehicles.
How We Can Help

Natrad's nationwide warranty covers all AC parts fitted to your vehicle
Australia's most trusted name in radiators and air conditioning

Access an extensive range of radiators and air conditioning replacement parts

A qualified Natrad technician can correctly replace the receiver drier on your vehicle
Receiver Driers
The receiver drier looks a bit like a small metal can, with an inlet and an outlet. They are found in any air conditioning systems that have an expansion valve. Inside the receiver drier is a desiccant that absorbs moisture. The receiver drier usually also contains a filter to trap any debris inside the air conditioner system.
When the desiccant becomes saturated from ongoing use, or when exposed to the atmosphere during other air conditioner repairs, it's no longer effective in removing moisture from the system. If moisture builds up within the system, other parts of the system can be damaged.
This is why the receiver drier needs to be replaced when the air conditioning system is opened for maintenance and repairs. Natrad can supply and fit receiver driers for vehicles of all types. Speak to your local cooling specialist about a complete air conditioner service.
FIND A NATRAD NEAR YOU
Enter your postcode below to find the Natrad location closest to you.
Free Cooling System Check Offer
Get more value when you nip into Natrad. We're offering a Free Cooling System Check as thanks for choosing us. T&Cs apply.
Related Articles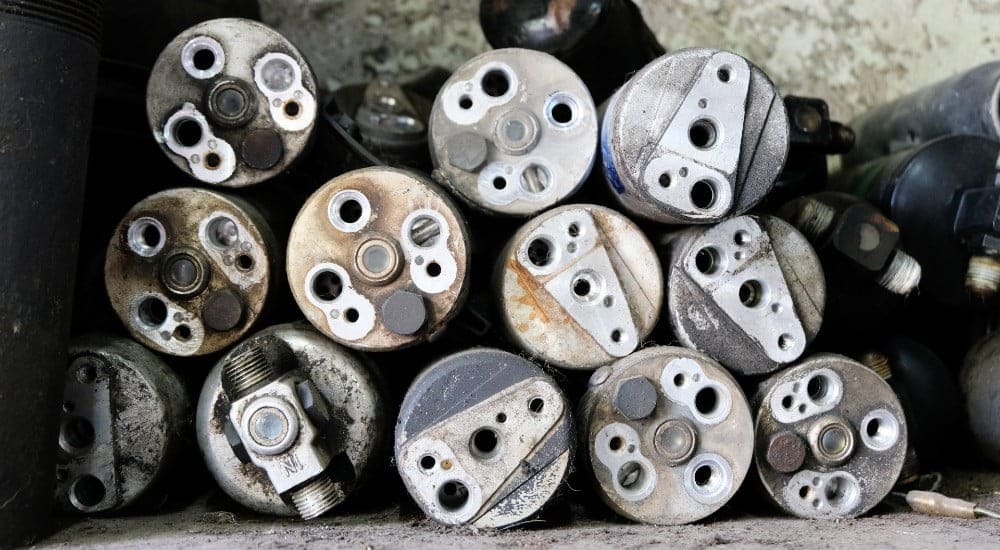 November 19, 2020
So what are some of the signs of a faulty receiver drier? Learn more here.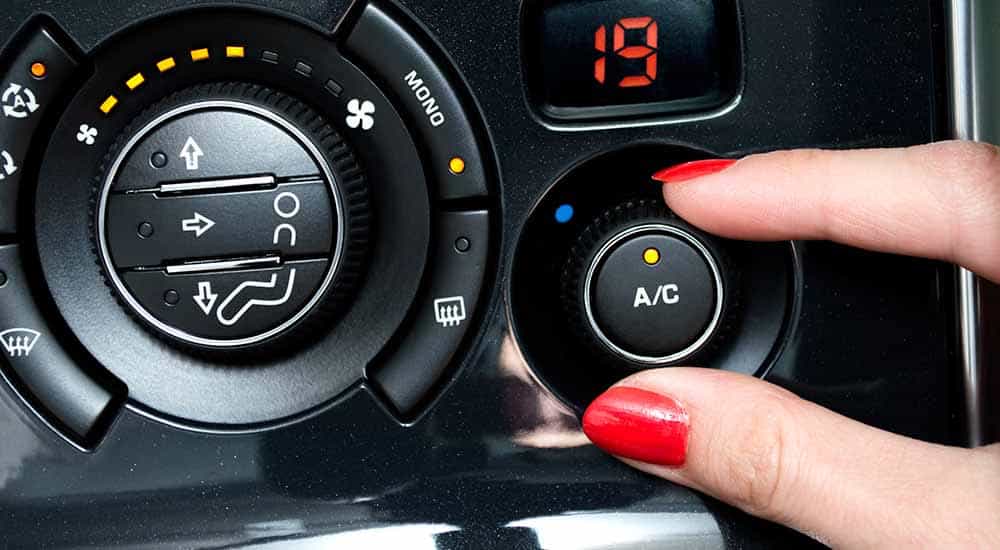 FAQs
When does the receiver dryer need to be replaced?

The receiver drier needs to be replaced if too much water enters the AC system, if leaks are found, or if it's according to the manufacturer's recommendation. A replacement ensures the optimal performance of your vehicle's air conditioning.

It's also compulsory to replace the receiver drier when the AC is opened for servicing. Ask your Natrad technician about an AC repair kit for your vehicle which contains the required replacement parts including a new receiver drier.

What does the receiver drier do?

The receiver drier has 3 key functions. First, it acts as temporary storage for oil and refrigerant that isn't needed during periods of lower cooling demand. Second, it contains a filter that traps debris that gets into the AC system. The third function is the drying – the receiver drier contains a desiccant that absorbs any moisture that has penetrated the AC system.

Can I replace the receiver drier myself?

When the AC system is opened for repairs, the refrigerant needs to be collected and recycled to prevent air pollution and ensure safe handling of the refrigerant gas. This needs to be carried out by a licensed refrigerant technician using the right equipment. If you follow the correct procedures, including replacing the right amount of oil and storing refrigerant gas safely, you can replace the receiver drier.

What can happen if I don't replace the receiver drier?

If the receiver drier is not replaced, moisture and debris can accumulate within the vehicle air conditioning system and potentially cause failure of major components, which then leads to an expensive repair. Have your vehicle AC system checked every 2 years or whenever you have any concerns about the air conditioning function. A Natrad technician can perform an air conditioning check and diagnose any problems before they become serious.
Contact Us
Ask about receiver drier replacement as part of your next AC service. Get a quote from a Natrad specialist on new receiver drier for your vehicle.
Send enquiry
Got any questions about our heating and cooling services?
Ask us, and we'll get back to you soon.