Keep your car's cooling system running smoothly in all types of weather by nipping into Natrad. Call us on 131 723.
Car air conditioning installation & repairs sydney
Driving is a major part of life for many Sydneysiders, and with mild winters and hot summers, it's important to keep your car's air conditioning running efficiently. At Natrad, we offer an industry leading repair and service for air conditioning systems in all types of vehicles, including cars.
From degassing and regassing your car's unit, to replacing and repairing parts with OEM products, our expert technicians will have your air con working at maximum capacity in no time. Find your nearest Natrad store in Sydney.
FIND YOUR LOCAL NATRAD IN SYDNEY
Our Partners
We work with industry leading brands for your air conditioner repairs in Sydney.





Special Offers & Discounts
Why Choose Natrad?
Nationwide warranty on air conditioning parts

Over 70 car cooling specialist workshops in Australia

Extensive range of replacement parts and accessories to suit your vehicle

3-year nationwide warranty on new replacement and re-cored radiators
FAQs
My car's air con isn't cool enough — what's wrong with it?

The most common cause of broken car air cons are leaks or compressor issues. If the air is coming out of the vents cool, but not cold, the filter may be blocked. Other causes include:

Damaged cooling fan
Radiator trouble
Bad coolant

The good news? Once you've dropped your car off at one of our Natrad workshops in Sydney, we'll be able to find the problem and solve it quickly — so you can get back to enjoying a cool drive on a hot day.

How can you tell if a car air con needs regassing?

If the air being blown out of your car's air con vents isn't as cool or as warm as it used it to be, then it might be time to regas your air con.

When you book your car in at a Natrad workshop, we'll degas and regas your car as part of our service. By degassing your car's air conditioning, we can identify the cause of the problem easily, and we'll regas your air con so the whole system works efficiently.

It's important to remember — you shouldn't wait until there's a problem before booking your car in for regassing. This process helps keep the refrigerant in the cooling system from becoming contaminated or clogged. You should schedule this service routinely, as part of your car's maintenance.

How do I prevent my car air conditioning from needing repairs?

Your car's air conditioning will need repairs from time to time, as natural wear and tear is inevitable. But, you can keep your air con in the best condition by:

Always keeping your windows closed when the air con is on
Running the air con once a week, even in winter
Scheduling a service every 2 years or so
Removing bad odours in your car with an air freshener

How long should it take for the air to get cold in my car when I turn on the A/C?

Your air conditioning system should start blowing cold air relatively quickly once you turn it on. However, the amount of time it takes depends on the make and model of your car, and how old it is. It also depends on the weather — on a very hot Sydney day, it may take a few minutes for your air conditioning to start blowing cold air.

How much does it cost to get the air conditioning in your car fixed?

If you're looking to get your car's aircon repaired or serviced in Sydney, at one of our Natrad workshops, you're looking at paying anything from $250 upwards, depending on parts and age of vehicle.

The cost does depend on which component is damaged, and whether we can fix that component or whether it will need a full replacement. But, you can trust we'll give you a detailed quote when we inspect your vehicle, so you can work out if you want us to carry out the service.
Related Articles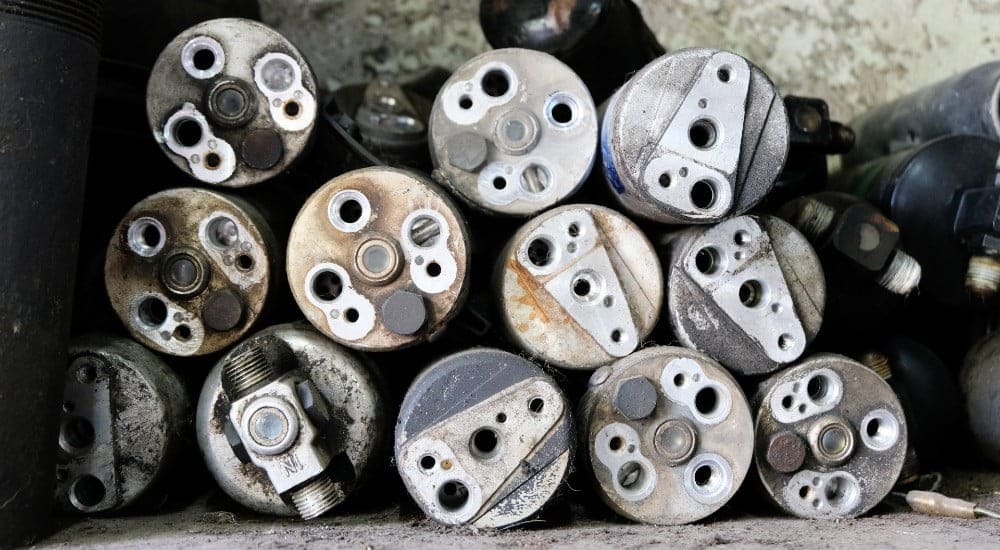 November 19, 2020
So what are some of the signs of a faulty receiver drier? Learn more here.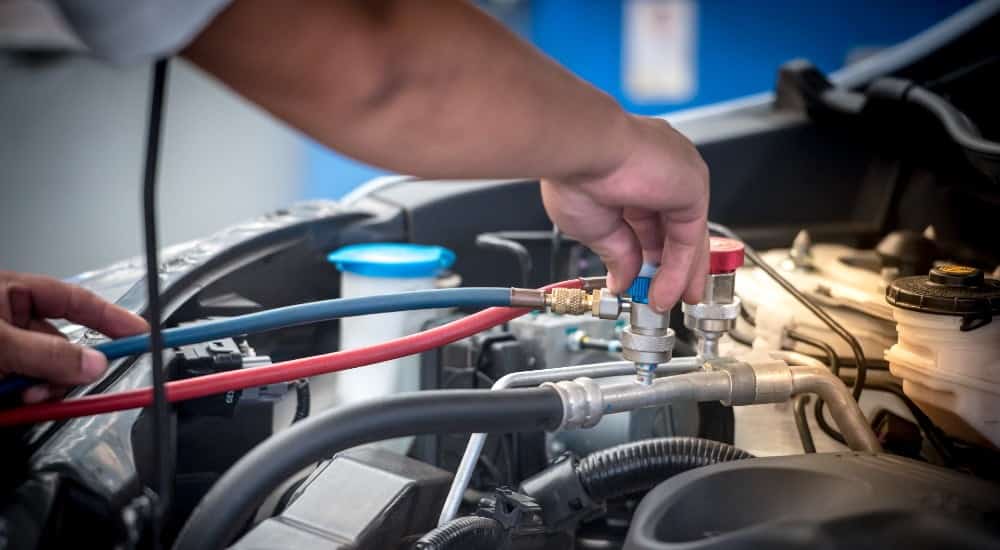 November 19, 2020
A failed compressor cannot be repaired easily so it must be replaced. Learn more here.
Send enquiry
Got any questions about our heating and cooling services?
Ask us, and we'll get back to you soon.