Receive a Free Cooling System Check with Natrad
Claim your voucher
Is your car's air conditioner not cool enough? Call us on 131 723 for a replacement air condenser to fit your vehicle.
AC Condensers For Passenger Comfort
If your vehicle's air-conditioning system isn't cooling the cabin, a replacement AC condenser may solve the problem. When the air conditioner failure is caused by a leaking AC condenser, you'll just need to replace the AC Condenser unit.
If the cause of AC failure is blockage by debris, you may need to replace other components of the air conditioner too. We have over 500 part numbers for AC condensers, as well as complimentary parts for easy repairs.
How We Can Help

Our qualified technicians correctly install a new AC condenser
Access to the largest range of OE and aftermarket parts in Australia

The largest range of radiator workshops available across Australia

New AC parts are covered under the Natrad Nationwide Warranty
Replacement AC Condenser Units
When your vehicle air conditioner isn't as cold as it should be, or doesn't work at all, you may need to replace the AC condenser.
We stock replacement AC condenser units sourced from reliable air conditioning brands. Our AC condensers are made with premium quality materials to ensure your AC repairs leave you cool as a cucumber. Our range is carefully selected for the highest heat transfer properties and optimal cooling performance.
It's very difficult to repair a leaking condenser, and in most cases replacement of a faulty air condenser unit is recommended. Air conditioner repairs must be carried out by a licensed refrigerant technician using the correct tools, as refrigerant needs to be removed and stored during repairs.
Your local Natrad specialist can help you to select a replacement AC condenser unit that has been reverse engineered for proper fit and installation to your vehicle.
FIND MY NATRAD WORKSHOP
Enter your postcode here for the address of your local Natrad store.
Free Cooling System Check Offer
Get more value when you nip into Natrad. We're offering a Free Cooling System Check as thanks for choosing us. T&Cs apply.
Related Articles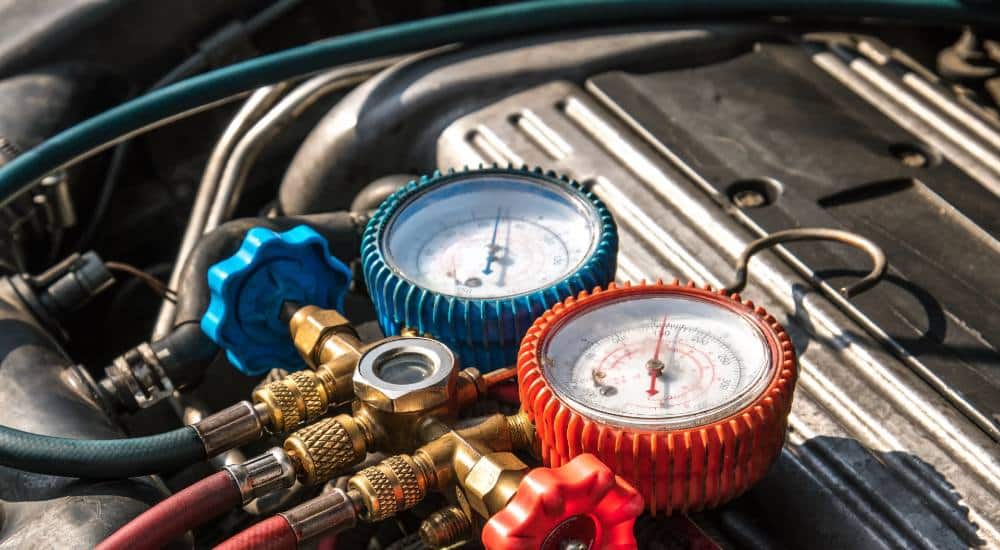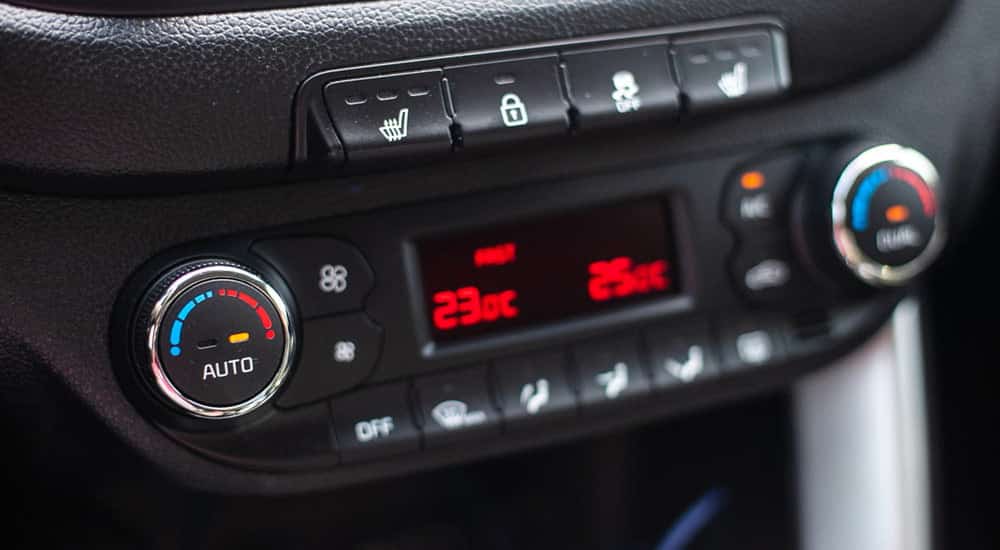 FAQs
How much does it cost to replace an AC condenser?

Replacement cost for an AC condenser depend on the location of the condenser in your vehicle, and what caused the AC condenser to fail. The condenser has been damaged by impact of rocks or debris. The AC condenser may also fail due to failure of other air conditioning components. Your local Natrad technician can diagnose the cause of the problem and provide a quote for repairs.

When does the AC condenser need replacing?

Symptoms of a faulty AC condenser are that the air-conditioning is not as cold as normal, or blows air at the outside air temperature. A Natrad technician can diagnose the cause and provide a quote for repairs.

What does the AC condenser do?

The AC condenser is the site of heat exchange, just like the car radiator. It releases heat from the hot AC refrigerant passing through it from the compressor, so the cool refrigerant can cool the air that flows into your vehicle cabin.

Where is the AC Condenser located in my vehicle?

The AC compressor is usually located at the front of the car, often in front of the radiator.

How do I care for my AC condenser?

The AC condenser needs to be clean to operate effectively. Over time the condenser can become blocked with grime and dirt. Having your vehicle air conditioning system serviced by a qualified technician can prevent costly repairs and ensure your air conditioner cools the vehicle effectively.
Contact Us
Not sure if we have the replacement AC condenser that fits your vehicle? As a radiator supply expert to confirm.
Send enquiry
Got any questions about our heating and cooling services?
Ask us, and we'll get back to you soon.