Your aircon regas price will vary depending on the cause of the gas leak
We'd love to offer a fixed price cost but unfortunately, it's just not that simple. Here's why.
The aircon regas price will vary depending on the vehicle type and the store location. You'd expect that re-gassing a large 4×4 in Broome is likely to cost more than doing the same to a small hatchback in Melbourne.
Your local Natrad workshop can advise about price only after they know some details about your vehicle.
Natrad is here to help keep your air conditioning running smoothly all year round. For a fair and honest aircon regas service, nip into your local Natrad workshop.
The job can also involve diagnostic work and parts needed to fix the vehicle properly. After all, we don't want you returning within a week or two for further repairs. That's why your car aircon regas cost includes a full aircon service.
Depending on the repairs required, an aircon regas will vary. If the cost is going to be any different to the quoted amount, your Natrad technician will get in touch to let you know. Your confirmation is still required before any further repairs are carried out.
Can any mechanic regas a car air conditioner?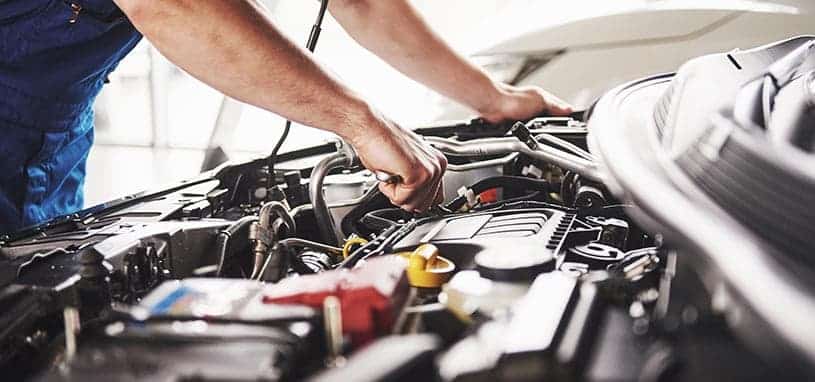 The refrigerant gas used in car air conditioning systems can cause damage to the ozone layer if it escapes. Refrigerant gas must be carefully handled according to strict regulations, using specialised equipment. A technician handling refrigerant gas must hold a current licence.
Natrad technicians are qualified and registered with Arctick, so you can be confident that they have the skill and specialised tools to perform an aircon regas safely.
What are the risks of getting a cheap aircon regas?
Using a technician who doesn't hold the correct refrigerant handling licence could result in the gas being unsafely released into the atmosphere. A loophole in the law means that workshops offering a cheap regas price may not use the standard R134a gas, which is inert. Some technicians may replace the gas with the much cheaper hydrocarbon-based gas.
This gas is much cheaper than the inert R134a, the original gas found in your vehicle air conditioning system. Repairers avoid paying the carbon tax and licence costs, passing these savings on to vehicle owners. However, vehicle air conditioning systems were not designed for non-inert gas, and a hydrocarbon gas could damage the system.
The risk of using a hydrocarbon gas such as M30 or HyChill in your vehicle air conditioner system is that this gas is highly flammable. You'd be putting yourself and your passengers at risk of a fire or explosion in the event of an accident. In the longer term, it's cheaper to pay a higher aircon regas cost and have the job completed safely by a licensed refrigerant technician.
What does a qualified technician do for the aircon regas price?
An aircon regas cost at Natrad includes a full air conditioning service. Here's what your licensed technician will do:
1. Remove the refrigerant gas from your vehicle
The first step in servicing your vehicle's air conditioning system is to remove the refrigerant gas from the system safely using a specialised machine. Once the refrigerant gas has been removed from the system, it will be weighed to determine how much has been lost.
2. Determine the cause of the aircon problem
When your air conditioner has a problem, it could be caused by a number of things. A qualified Natrad technician will do some checks to find the reason your car air conditioner isn't working properly.
This includes a test for any leaks, inspection of the hoses, drive belt pulleys, valve and thermostat operation, air vent temperature, and condenser.
3. Contact you to discuss the problem
If the problem with your air conditioner can be easily fixed during a standard service, the aircon regas cost will be unaffected. The technician will complete the repair and contact you to collect your car.
Filters will be cleaned or replaced, and any harmful mould or bacteria is prevented from entering the cabin of your car. After a complete air conditioner service, the cool air inside your car will be healthier for your lungs than breathing the air outside.
If the problem identified requires a part replacement that isn't part of the regular service, your technician will call you to discuss the issue and solution. You will also receive a quote for the complete repair. Repairs that could be required include the replacement of the condenser or electrical repairs.
4. Replace parts and test
If you decide to proceed with the aircon regas and repair, your Natrad technician will flush the entire system to remove debris and replace any faulty parts and filters. The system will be tested for leaks, and then refilled with fresh refrigerant gas.
A final test to ensure the air conditioning system is working effectively is completed before the job is complete.
5. Collect your properly cooled car
Your Natrad technician will call to let you know that the repaired vehicle is ready to be collected. With an effective air conditioner, your car will be a lot more comfortable for occupants.
How do I choose where to have an aircon regas?
If your vehicle's air conditioner isn't working as it should, it makes sense to get it serviced and working well before the heat of summer strikes. Choosing a qualified Natrad technician to do the job will ensure it's done properly the first time.
You can be confident that new refrigerant gas will be installed according to best practice environmental regulations. The installation will meet the original specifications of your vehicle's system.
Looking for a superior, reasonably priced aircon regassing? A Natrad technician won't cut corners, providing a complete aircon regas service for a fair price.
https://natrad.com.au/wp-content/uploads/2018/09/how-much-does-it-cost-to-get-an-aircon-regassed-hero-image.jpg
550
1000
admin
https://natrad.com.au/wp-content/uploads/2017/01/logo-main-2.png
admin
2018-09-21 11:24:04
2020-04-20 13:02:38
How Much Does it Cost to Have an Aircon Re-gassed?