Radiators, Parts, Repairs & Auto Servicing Rockhampton
Natrad Rockhampton - Your Trusted Radiator and Cooling Specialist
Contact Natrad Rockhampton Radiator Specialists
Got any questions about our products and services? We're happy to help with your queries. Fill out your details below and we'll get in contact with you shortly.
(07) 4922 2314
More Information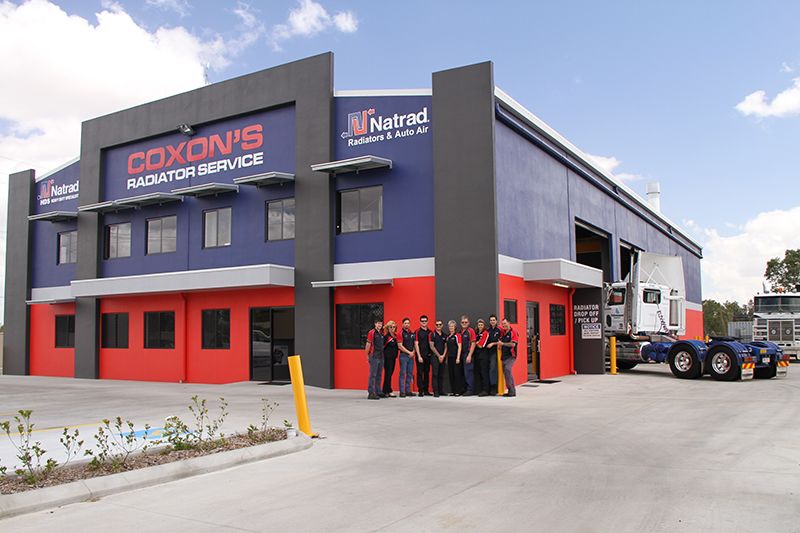 Natrad Rockhampton is one of three Heavy Duty Specialist (HDS) Natrad workshops in Queensland which means we are your "go to" for any heavy duty or industrial cooling needs. In recent years, we relocated to new dedicated premises at Maloney Street that boasts a 5T overhead gantry crane, 2 jib cranes, a huge 4m x 4m testing tank and many other specialist facilities. This results in large radiators being overhauled quickly and efficiently leaving less downtime for clients.
The team at Natrad Rockhampton have a large range of services on offer. Our qualified crew consists of diesel mechanics, air conditioning technicians and engineers. We work regularly with large machinery including from mine sites for earth moving, crushing, through to transport, agricultural, rail and power generation.
Any cooling and heat exchange requirement you have, give us a call.
In 2016, we won awards for Queensland and National Natrad Franchise of the Year, taking top honours with the only network of radiator replacement and repair specialists in Australia that can provide a manufacturer-supported 3-year nationwide warranty. Our Capricorn supplier status means that automotive trade clients can receive extra benefits.
We service customers from the Central and Coastal Queensland regions and even further across the country.
Natrad Dalby

16 Loudoun Road
Dalby
QLD 4405

(07) 4662 2829

More Information

Natrad Enoggera

42 Pickering Street
Enoggera QLD
Australia

(07) 3355 5000

More Information

Natrad Tingalpa

55 Proprietary Street
Tingalpa
QLD. 4173

(07) 3890 4623

More Information
Capricorn Preferred Supplier

Australian Automotive Aftermarket Association (AAAA) Member

2016 Natrad State Franchise of the Year - QLD

2016 Natrad National Franchise of the Year

AU License Number: AU 39499
What other services do you offer?

We offer a range of services for all industrial and heavy duty applications. We also offer automotive mechanical services and repair, air conditioning servicing and much more.

How long have you been a Natrad Franchise?

Natrad Rockhampton has been part of the Natrad Franchise for 5 years.

How long have you been in the radiator repair industry?

We have been in the repair industry for over 20 years, so when it comes to knowing your vehicle, we have the experience to handle any cooling requirements.

List what qualifications you and the team have?

We are continually training and ensuring our team have the right qualifications for all customers' needs. Our team are highly qualified, holding Certificate 3 in Light Vehicle, Certificate 2 in Air Conditioning Repairs & Maintenance as well as continuous training we conduct in-house as part of our quality management system. We are an ISO9001:2015 accredited site which ensures excellence in quality with safe and effective manufacturing practices.

Do you offer a loan vehicle / drop off service?

We offer both a loan vehicle and a drop off service for convenience to our customers. We even offer emergency breakdown repairs if customers get caught out.

Do you have trusted relationships with any businesses around you?

Yes, we regularly deal with many trade businesses around the area and work closely with Hitachi to ensure all customers' needs are looked after.
Natrad Rockhampton is a part of
We service a wide range of vehicles that are built for Highway Transport, Agricultural, Mining, Road, and Earthmoving tasks.

Tell Me More

We provide specialist repair, maintenance and replacement parts on radiator and auto air conditioning systems for cars and trucks of any size.

Tell Me More