Receive a Free Cooling System Check with Natrad
Claim your voucher
Coolant Caps For Passenger And Commercial Vehicles
The radiator cap is an important part that maintains the correct cooling system pressure. An old radiator cap may not hold the same pressure as a brand new one. So when your vehicle's thermostat is replaced, it's a good time to get a new radiator cap installed too.
If coolant pressure is too low, the coolant may boil at unacceptable temperatures. If the pressure is too high, the system can be damaged, and the vehicle may overheat. Replacing the radiator cap every few years will prevent malfunction.
How We Can Help

Our qualified technicians can advise on replacement coolant caps
The largest network of radiator workshops Australia-wide

Access to an extensive range of aftermarket radiator and cooling parts

National warranty support for selected cooling products purchased
Coolant Caps
Your car's cooling system is kept under pressure to increase the boiling point of the coolant. This allows the system to effectively cool the engine without the coolant evaporating.
Whenever you top up or replace the coolant, check the radiator cap to make sure it's still in good condition. A correctly functioning radiator cap will vent pressure at a specific threshold, allowing excess coolant to spill into the coolant reservoir bottle. When the pressure decreases and the temperature drops, coolant is returned to the system.
A faulty coolant cap may result in vehicle overheating, collapsed hoses or leaking around the radiator cap. You can easily replace the radiator cap yourself when the car is cold. The new cap should have the same operating temperature and system pressure as the original coolant cap. To choose the right coolant cap, check your car manual or ask a Natrad radiator specialist.
FIND A WORKSHOP
Enter your postcode below to find the Natrad workshop nearest to you.
Free Cooling System Check Offer
Get more value when you nip into Natrad. We're offering a Free Cooling System Check as thanks for choosing us. T&Cs apply.
Related Articles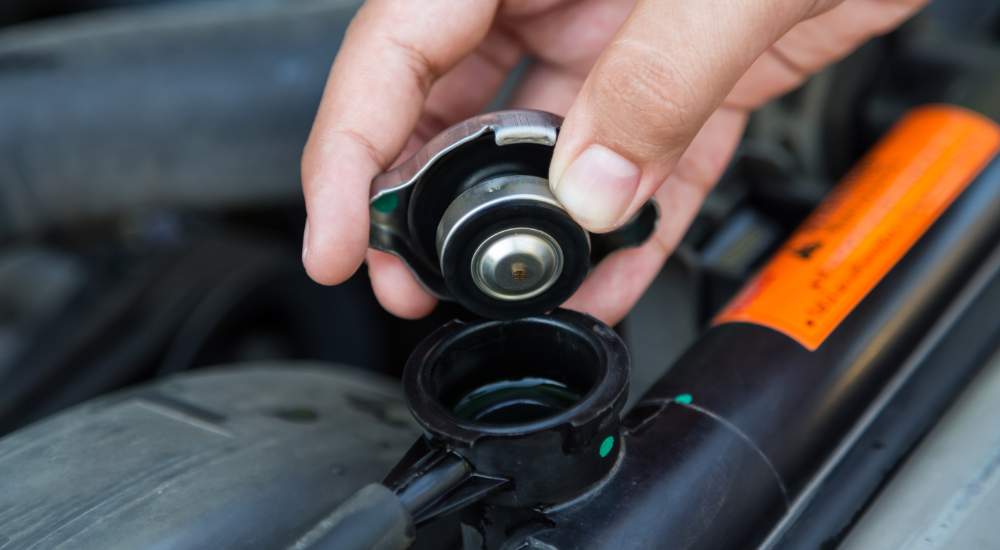 FAQs
How do I choose the right radiator cap?

Natrad supply radiator caps from 4 psi to 30 psi. So check the manufacturer's specifications for your vehicle or ask a specialist for the correct coolant cap.

How often should I check my coolant level?

You should check your coolant when you check your oil level. If you have to top up the coolant often, or you suspect a problem, take your car into Natrad. Your local Natrad can carry out a free vehicle cooling system inspection to identify the cause of the problem.

Can I replace the radiator cap myself?

Yes, replacing the radiator cap is as easy as unscrewing the old cap and screwing on a new one. Never attempt to unscrew a coolant cap while the car is hot, as there is a risk of being burnt by the hot coolant. Make sure the replacement cap has the same specifications as the original.

Do you stock safety lever radiator caps?

We have radiator caps with brass pin and lever or a nylon pin and lever. These safety lever caps are suitable for performance and mining applications to prevent scalding and burns when the cap is removed.

Our Heavy Duty Specialist stores stock mine safe caps and adaptors required on most Australian mine sites to prevent scalding injuries.
Contact Us
Need a replacement radiator cap? Ask a radiator specialist about the right coolant cap for your vehicle.
Send enquiry
Got any questions about our heating and cooling services?
Ask us, and we'll get back to you soon.