Receive a Free Cooling System Check with Natrad
Claim your voucher
Corrosion Inhibitor Prevents Oxidisation
Vehicles that operate in temperate climates benefit from using an engine protector coolant. A water-based coolant is more effective for these environments. It prevents rusting throughout your car's cooling system. Natrad supply Australian designed (and made) radiator corrosion inhibitors for a range of vehicles.
Natrad's radiator corrosion inhibitor range covers new European and Japanese vehicles, performance vehicles, and passenger vehicles. We supply coolant for light trucks, vans, 4WDs, trucks, buses, motorcycles, and quad bikes. Radiator corrosion inhibitors are also available for heavy-duty industrial, mining, and agricultural applications.
How We Can Help

A qualified Natrad technician can test your coolant and replace the corrosion inhibitor
Australia's most trusted name in vehicle heating and cooling system repairs

Access to a large range of OE and aftermarket radiator parts to improve cooling performance

All corrosion inhibitor coolant is supplied under the ISO9001:2015 quality accreditation
Corrosion Inhibitor Car Coolant
Using an organic corrosion inhibitor from Natrad can improve the heat exchange capacity of your vehicle by up to 40% when compared to some traditional antifreeze coolants. We have organic formulation corrosion inhibitors for newer vehicles and hybrid type corrosion inhibitor for vehicles built prior to 2001.
Natrad's range of Adrad corrosion inhibitors have been designed to deliver optimal cooling performance in Australian operating conditions. Natrad has rust inhibiting coolant for cars, tractors, heavy-duty engines used in power generation, marine vehicles, and on or off-highway trucks. This coolant can last for up to 8 years.
Antifreeze And Coolant
Australian designed and manufactured coolants and corrosion inhibitors for passenger and commercial vehicle applications
All corrosion inhibitor coolant supplied by Natrad is covered by the Natrad National Warranty.
Find Out More
FIND A NATRAD WORKSHOP NEAR ME
Enter your postcode below to find your local Natrad store.
Free Cooling System Check Offer
Get more value when you nip into Natrad. We're offering a Free Cooling System Check as thanks for choosing us. T&Cs apply.
Related Articles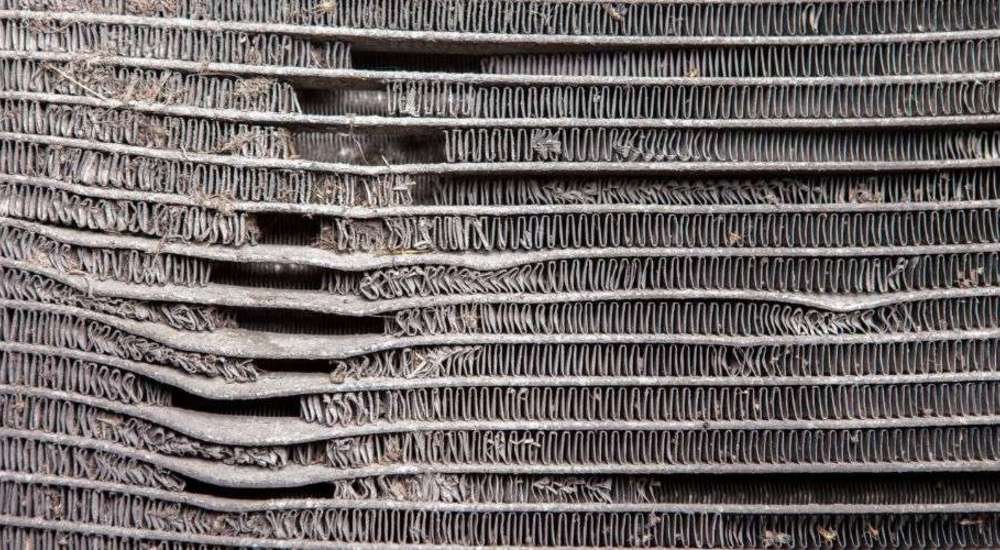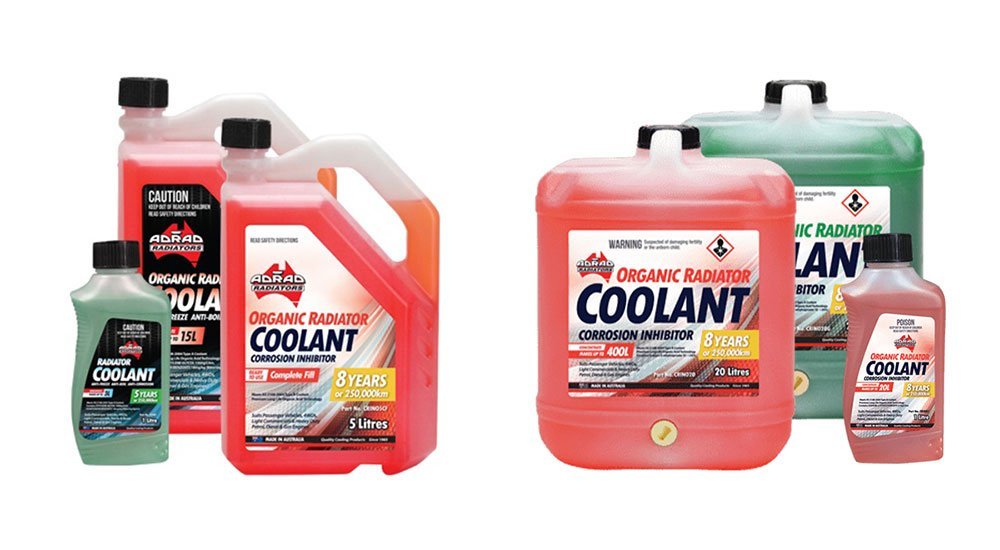 FAQs
What is a radiator corrosion inhibitor?

Radiator corrosion inhibitor is a type of coolant which prevents cavitation, scaling, and oxidisation in vehicles which don't need an antifreeze anti-boil coolant.

It provides maximum protection against corrosion while providing highly effective heat transfer to reduce the temperature of the engine during operation.

Does the cooling system need to be flushed?

The cooling system needs to be flushed when the coolant is replaced to remove the light scale, sediment, and depleted inhibitors in the cooling system. Flushing needs to be done in order to prevent leaks, corrosion, and overheating.

Flushing the system also prevents contamination from the previous coolant. This is particularly important when changing to an organic acid technology coolant to achieve the maximum benefit.

Do I need to use an antifreeze anti-boil coolant or is a corrosion inhibitor better?

If your vehicle will be exposed to freezing temperatures, you must use an antifreeze anti-boil coolant. In non-freezing environments, a water-based corrosion inhibitor will give better cooling efficiency. Ask a Natrad specialist or check your vehicle handbook if you are unsure.

Can I buy coolant in bulk?

You can buy coolant in large, cost-effective sizes, from 1L up to 1000L. Ask your local Natrad about buying the corrosion inhibitor or antifreeze anti-boil coolant you need in bulk.

Can you flush and replace the coolant for me?

Your Natrad technician can test your existing coolant to see if it needs to be replaced. If the coolant needs to be replaced, the technician will flush the cooling system before replacing the coolant.
Contact Us
Do you have a query about the optimal coolant for your vehicle? Ask a supply specialist to source the right corrosion inhibitor for your radiator.
Send enquiry
Got any questions about our heating and cooling services?
Ask us, and we'll get back to you soon.