Radiators, Parts, Repairs & Auto Servicing Townsville
Natrad Townsville - Your Trusted Radiator and Cooling Specialist
Contact Natrad Townsville Radiator Specialists
Got any questions about our products and services? We're happy to help with your queries. Fill out your details below and we'll get in contact with you shortly.
(07) 4775 1920
More Information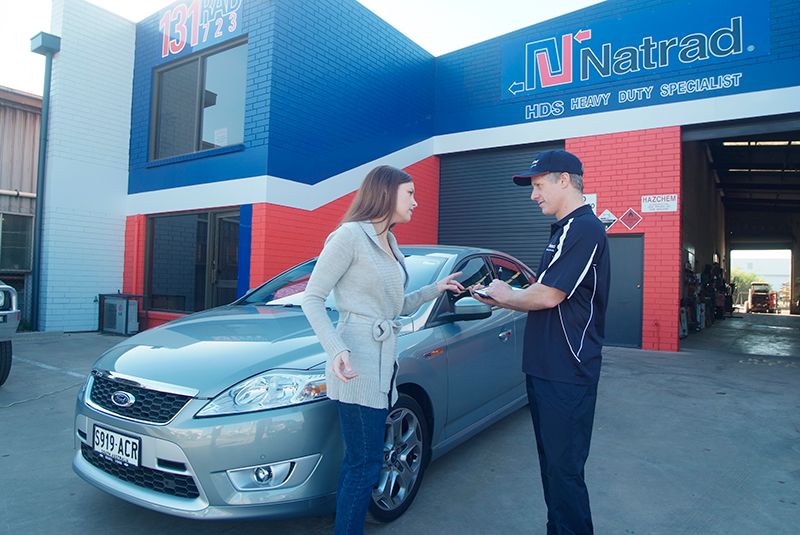 Natrad Townsville is your local "go to" radiator shop and has been for decades. Offering a broad range of services, including heavy duty vehicle servicing and repairs through to passenger vehicle log book servicing and full mechanical repairs.
The team of 4 at Natrad Townsville have been in the radiator repair industry for over 40 years. They are qualified in radiator repairs; vehicle servicing and air conditioning systems so they understand how to take good care of your vehicle.
You'll find them conveniently located on Vesuvius Street between Repco and Bridgestone, just near the corner of Dalrymple and Bayswater Roads.
We are part of the only network of radiator replacement and repair specialists in Australia that can provide a manufacturer-supported 3-year nationwide warranty. Our Capricorn supplier status means that automotive trade clients can receive extra benefits.
We service customers from a variety of towns in North Queensland.
Natrad Atherton

49 Eclipse Drive
Atherton
QLD 4883

(07) 4091 3641

More Information

Natrad Rockhampton

151 Maloney Street
North Rockhampton
QLD 4701

(07) 4922 2314

More Information

Natrad Dalby

16 Loudoun Road
Dalby
QLD 4405

(07) 4662 2829

More Information
Capricorn Preferred Supplier

Australian Automotive Aftermarket Association (AAAA) Member

AU License Number: AU 37030
What other services do you offer?

At Natrad Townsville, we offer a range of cooling services on all large heady duty equipment, 4x4s, and performance and passenger vehicles. We also offer mechanical and logbook servicing on a range of applications.

How long have you been a Natrad Franchise?

We have been part of the Natrad Radiators and Auto Air & Heavy Duty Specialists Franchise for 5 years.

How long have you been in the radiator repair industry?

You can trust the team at Natrad Townsville as we have been in the cooling industry for over 40 years.

List what qualifications you and the team have?

In addition to over 40 years' experience in the industry the team holds a Certificate 3 in Vehicle Servicing & Repairs and a Certificate 2 in Air Conditioning Servicing & Repairs. The team are specialists and will always ensure quality workmanship is upheld.

Do you offer a loan vehicle / drop off service?

We offer a drop off service to the local area and shops to help you get the rest of your day back on track.

Do you have trusted relationships with any businesses around you?

Yes, we are regularly working with local businesses including the like of Kenworth and Brown & Hurley. These large businesses require reliable service and depend on us to assist them.
Natrad Townsville is a part of
We service a wide range of vehicles that are built for Highway Transport, Agricultural, Mining, Road, and Earthmoving tasks.

Tell Me More

We provide specialist repair, maintenance and replacement parts on radiator and auto air conditioning systems for cars and trucks of any size.

Tell Me More