Radiators and Auto Air Conditioning Narellan
Natrad Narellan - Your Trusted Radiator and Cooling Specialist
Contact Natrad Narellan Radiator Specialists
Got any questions about our products and services? We're happy to help with your queries. Fill out your details below and we'll get in contact with you shortly.
(02) 4646 1901
More Information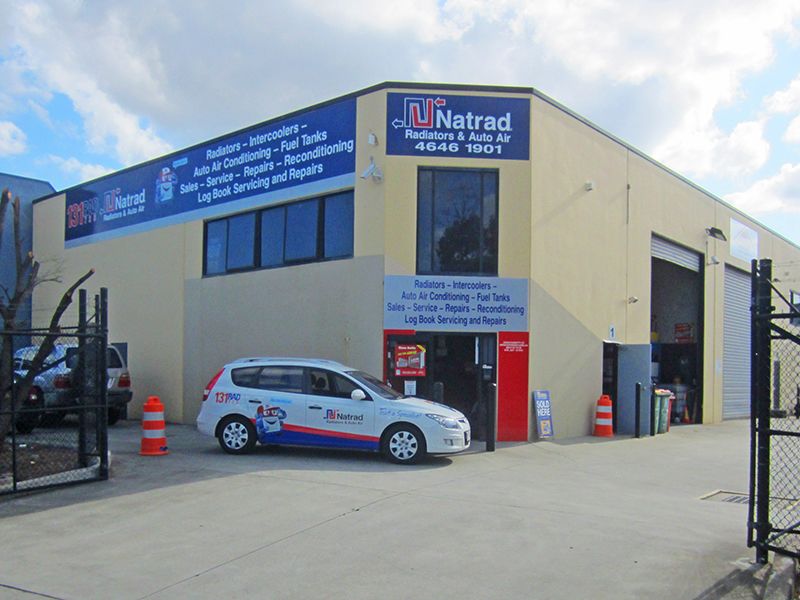 Natrad Narellan is your local cooling specialist for radiators, intercoolers, air conditioning and all cooling requirements. If you are in the Macarthur region we stock the largest range of air conditioning and cooling products to keep your vehicle cool on the road.
We have the ability to keep any vehicle cool, from passenger cars, 4x4s, and performance through to trucks, other large applications. We have been in the industry for over 30 years and offer servicing and repairs on radiators, intercoolers, oil coolers, air conditioning systems and more, so speak to our experienced team about your cooling requirement.
Our Capricorn supplier status means that automotive trade clients can receive extra benefits. We are part of the only network of radiator replacement and repair specialists in Australia that can provide a manufacturer-supported 3-year nationwide warranty.
Natrad Moorebank

12 Seton Road
Moorebank
NSW 2170

(02) 9600 8238

More Information

Natrad Granville

137-139 Parramatta Road
Granville
NSW 2142

(02) 9637 3017

More Information

Natrad Marrickville

10 Chapel Street
Marrickville
NSW 2204

(02) 9557 1079

More Information
Capricorn Preferred Supplier

Australian Automotive Aftermarket Association (AAAA) Member

AU License Number: AU 39154
What other services do you offer?

At Natrad Narellan we offer repair maintenance services on radiators, tanks, intercoolers as well as air conditioning servicing.

How long have you been a Natrad Franchise?

We have been involved in the Natrad Franchise since 2015.

How long have you been in the radiator repair industry?

We have been in the radiator repair and service industry for over 30 years, so have the experience and know-how for all your cooling requirements.

List what qualifications you and the team have?

Our team of 4 have many years of experience working in the industry along with the expertise and knowhow from staying up to date with latest technologies, we also hold our Arctick Air Conditioning License (AU 39154).

Do you offer a loan vehicle / drop off service?

For the convenience of our customers we offer a pick up and drop off service.

Do you have trusted relationships with any businesses around you?

We have built many solid relationships with other businesses in Narellan and around the region. We pride ourselves on offering quality service and workmanship to all our customers.
Natrad Narellan is a part of
We provide specialist repair, maintenance and replacement parts on radiator and auto air conditioning systems for cars and trucks of any size.

Tell Me More