Radiator Pressure Testing
Radiator pressure testing for your vehicle's cooling system
What We Do
Radiator pressure testing is a common procedure we carry out to identify any leaks in your vehicle's cooling system. To carry out this test, we use a pressure tester to pump air through your vehicle's cooling system. If the pressure tester's gauge holds steady, the system won't have any leaks.
If pressure fails during this test, it means there are leaks in your vehicle's cooling system. We use this method of radiator pressure testing to identify the exact location/s of any leaks in your vehicle's cooling system.
Radiator pressure testing can help reveal poor seals, faulty parts, damaged water pumps, and worn out hoses. This test can also be performed on large radiators that have been removed from their vehicles.
Our locations
Enter your postcode below to find your nearest Natrad location for an air conditioning regas.
Special Offers & Discounts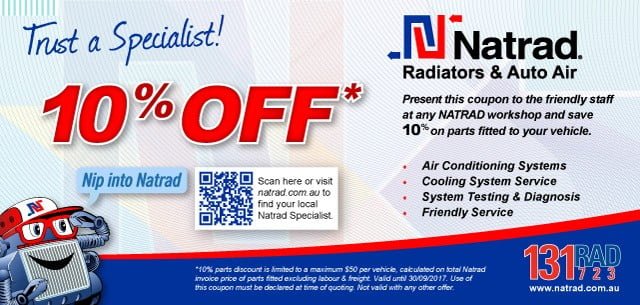 10% parts discount
Natrad Customers can enjoy a 10% discount on the normal cost of parts fitted to their vehicle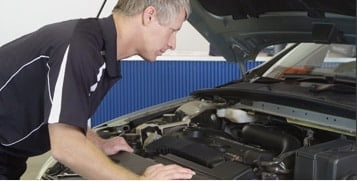 Free cooling system inspections
Free inspections on vehicle cooling systems are available to all Natrad customers.
Reputable Brands
When a faulty component is found, we'll replace it with a high-quality replacement part. We source and install reputable brands including Adrad, Koyo, Behr, Denso, and Delphi radiators.
What Our Customers Say
'Towing a caravan from Wollongong to Nelson's Bay, my vehicle was losing coolant. I urgently needed assistance. Darren at Natrad, Raymond Terrace NSW was able to fix my car the next day. He not only provided exceptional service, but he also gave me a good deal on the price. If Natrad had more blokes like Darren working for them, I'd buy shares!'

A. Green

'We would just like to commend your company on the level of service, communication during the job and overall professionalism regarding our vehicle. It is a testament to the fact that your staff at the Natrad Whyalla store have the skill sets required to repair and maintain the air conditioning unit fitted to our older model vehicle. Thank you for your efforts.'

Jeff Hardyman, Site Manager, The Palms Apartments
Related Articles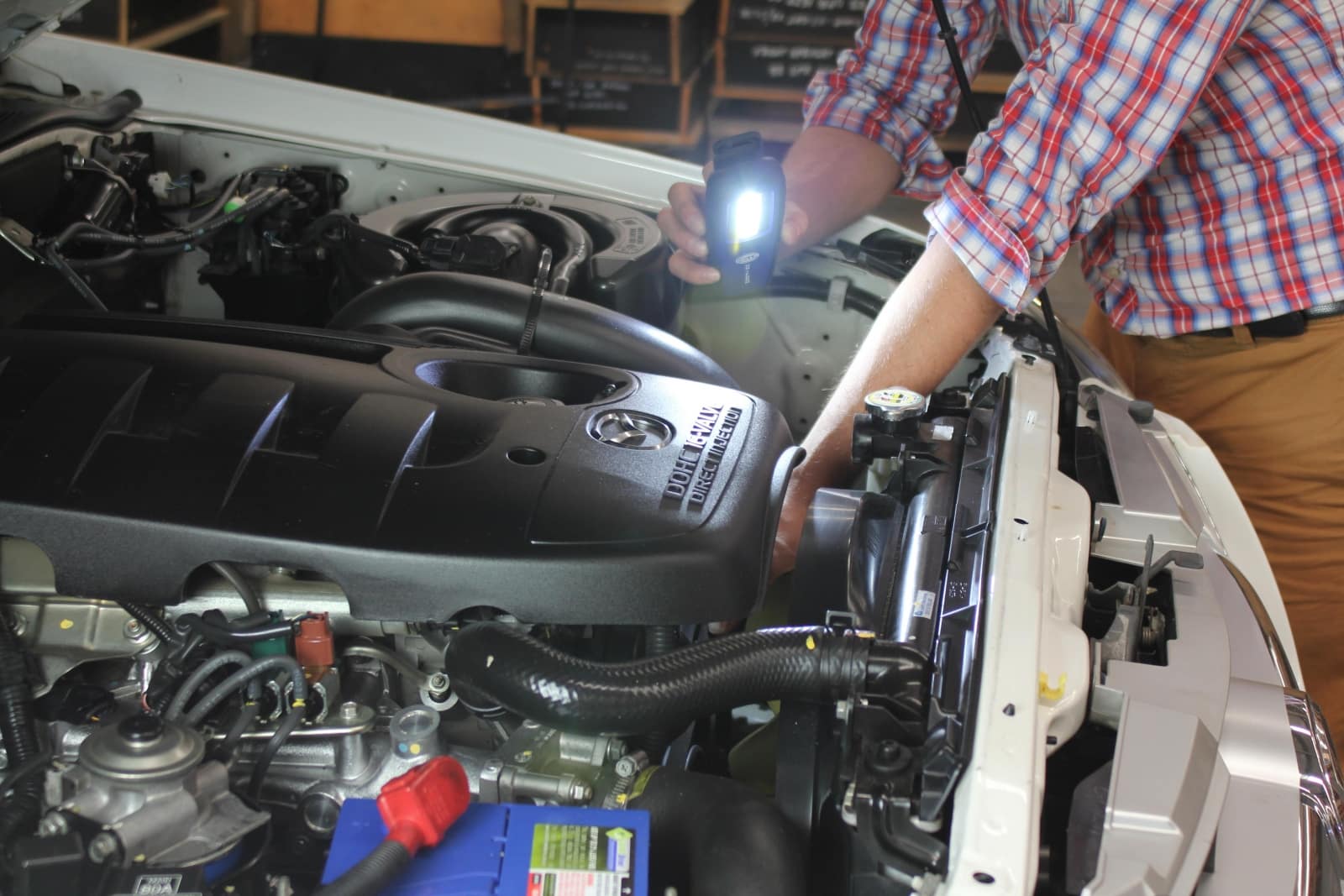 October 20, 2016
A Natrad Cooling System Inspection & Service can detect & repair problems, saving you time & money in the long run.
November 21, 2016
Is your radiator sending you warning signs? Here are some of the common problems to look out for.
Why Choose Natrad?

Australia's most trusted name in radiator and air-conditioning repairs
The right tools and knowledge to safely perform a radiator pressure test

Radiator pressure testing is carried out by our qualified radiator technicians

3-year nationwide warranty available on new replacement parts for cooling systems
FAQs
How much pressure is used to test a radiator?

The amount of pressure used depends on the rating stated on the radiator pressure cap fitted by the vehicle manufacturer.

Can pressure testing cause damage?

If performed correctly, a cooling system pressure test will not cause damage as the system is not pressurised beyond it's specified limitations.

Does the pressure test take long to perform?

The pressure test itself only takes a few minutes. Locating any leaks found and identifying the cause will take longer depending on where the leak occurs.

Can I do a cooling system pressure test myself?

Correctly performing a cooling system pressure test requires the correct tools. Normally these specialist tools are only found in radiator specialist and mechanical workshops. Attempting to do a pressure test without correct equipment and knowledge could damage the cooling system or create a safety hazard.

How much does a cooling system pressure test cost?

A pressure test would normally be included in an overall inspection and check of the entire vehicle cooling system. The cost of a pressure test will depend on the vehicle and amount of other work included in the cooling system check. Some workshops will also flush the cooling system and refill with fresh coolant.