Receive a Free Cooling System Check with Natrad
Claim your voucher
Radiator Antifreeze and Anti-boil For Cars
Natrad supply radiator antifreeze and anti-boil for a large range of automotive applications. State-of-the-art formulations provide superior protection for all engine types including modern, high-powered, and hard-working engines. Coolant supplied by Natrad meets the latest OEM criteria for sustainable environmental formulation.
Precise coolant matching to your vehicle is guaranteed. We have violet coolant for the latest European vehicles, blue and pink coolant used in Japanese and Korean vehicles, and red or green coolants found in many popular and older cars.
How We Can Help

Coolant accredited to ISO 9001:2015 and OEM standard
Australia's most trusted name in vehicle cooling

Genuine OEM coolants for in-warranty service

Standard, Japanese and European OEM coolant available
Why Is Antifreeze Anti-boil Important?
Antifreeze anti-boil is mixed with distilled water to help to regulate your engine during extreme temperatures. Antifreeze anti-boil engine coolant not only contributes to maintaining an even engine operating temperature. It also helps to maintain the correct fluid levels in your vehicle to prevent corrosion.
Lowering the freezing point and increasing the boiling point of water protects your engine from potential damage. The ratio of antifreeze anti-boil to distilled water that you need will depend on the climate where you use the vehicle.
The coolant in your vehicle needs to be changed every 3-8 years, according to the manufacturer's instructions. Original equipment standard is available for both older vehicles and the latest Japanese and European models, covering fleet and high performance use.
Ask your local Natrad technician to match the coolant in your vehicle with the right durable antifreeze anti-boil. Find your local store and book a free cooling inspection.
Antifreeze And Coolant
Using the right radiator antifreeze and coolant will protect your vehicle's engine and improve performance.
All Natrad radiators are backed by a nation-wide 3-year warranty supported by Adrad, Australia's leading radiator manufacturer and supplier.
Find Out More
FIND A WORKSHOP NEAR YOU
Enter your postcode below to locate your nearest Natrad store.
Free Cooling System Check Offer
Get more value when you nip into Natrad. We're offering a Free Cooling System Check as thanks for choosing us. T&Cs apply.
Related Articles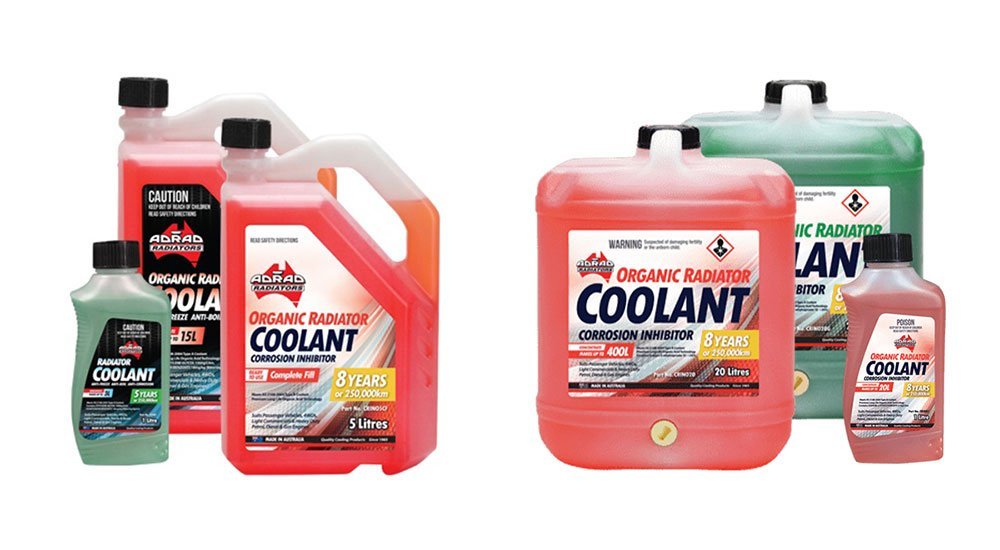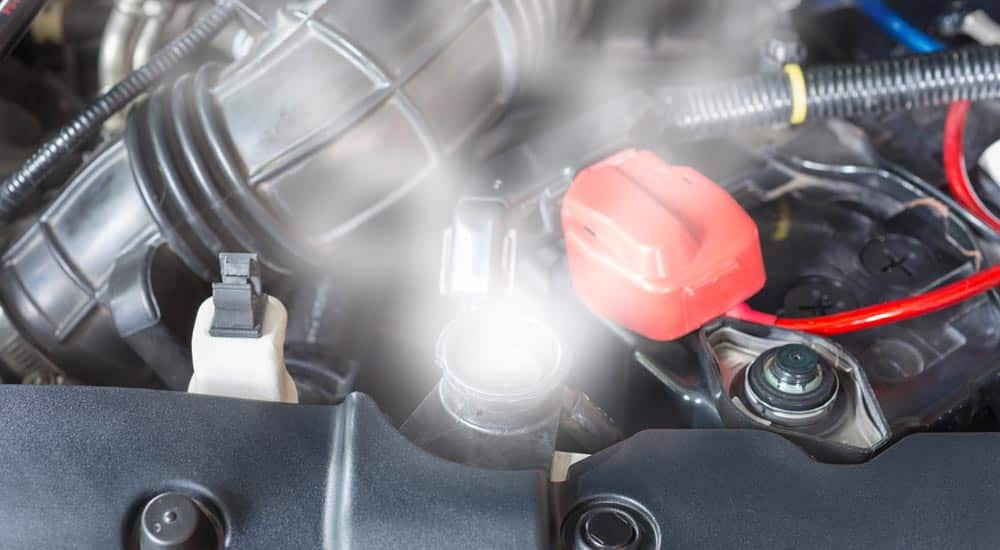 FAQs
Can I mix radiator antifreeze coolants?

The safest answer is NO. This is because it can be difficult to know for sure which coolant is already in use in the engine, whether it has exceeded its service life, and if it contains contaminants.

The best practice is to flush the cooling system and fill it with fresh coolant. Your Natrad technician can check the quality of the coolant present and perform a full system flush if required.

What does the colour of radiator antifeeze mean?

The colour comes from an added dye that manufacturers use to identify different products. Coolant should be selected based on suitability for the vehicle, not colour. Your Natrad technician can provide advice on the best coolant for your application.

When do I need to use radiator antifreeze and anti-boil coolant?

Antifreeze anti-boil should be used when the vehicle is exposed to extreme temperatures. For most regions in Australia, a corrosion inhibitor coolant will provide more effective cooling. Check your manufacturer's handbook or ask a local Natrad technician whether antifreeze anti-boil should be used.

Will replacing my vehicle's antifreeze and anti-boil coolant void the manufacturer's warranty?

The coolant supplied by Natrad will not void any manufacturer's warranty.

What's the best product to use for 'top ups'?

Topping up should be done with a pre-mixed version of the same coolant already in the system. If you are unsure about the coolant in the system, top up using high quality, ideally distilled or demineralised water.
Contact Us
Need replacement radiator antifreeze and anti-boil? Ask a Natrad specialist for the optimal solution for your application.
Send enquiry
Got any questions about our heating and cooling services?
Ask us, and we'll get back to you soon.