Call 131 723 today to book your vehicle in for a service at our brand new Natrad AutoCare workshops across Australia.
Our Services
Log book service

Pull up to your nearest Natrad Autocare workshop, and we'll carry out your vehicle's scheduled log book service without voiding its manufacturer's warranty.

All parts used by Natrad AutoCare are original equipment specification or better. This means that any auto servicing carried out on your vehicle complies with manufacturer's warranty requirements.

So the next time your vehicle is due for a log book service, call your trusted Natrad AutoCare workshop.

Mechanical repairs

Our mechanics can carry out repairs on your vehicle's components including the engine, brakes, suspension, and transmission. They can also perform an electronic diagnosis and timing belt replacement.

All Natrad AutoCare customers enjoy a nationwide warranty that covers all parts and workmanship carried out by our auto mechanics.

Cooling

AutoCare mechanics can access the condition of your vehicle's radiator and cooling system. In most cases, all a radiator needs is a good clean out to restore cooling performance.

If any issues are diagnosed during a car service, our mechanics will confirm whether or not your radiator needs replacing or repairing. All cooling system checks are part of a free offer to all auto service

Air conditioning

Our technicians will thoroughly measure and test system pressures before diagnosing any problems with your vehicle's air conditioning system.

All parts are inspected during an auto service to locate and identify any failed components. Refrigerant gas is extracted before repairs and cleaning and then placed back in when the air conditioning system is reassembled.

Vehicle inspections & roadworthies

Registration and vehicle inspections can be carried out at any Natrad AutoCare workshop. Our mechanics will provide you with a detailed report and thoroughly explain any issues identified with your vehicle.

With a thorough inspection, we'll confirm if your vehicle passes all roadworthy requirements for your state.
When you take your car to a Natrad AutoCare centre, we guarantee a car service with quality parts and workmanship. All work carried out by our mechanics is covered by Natrad's nationwide warranty.
Our workshops have access to a massive range of high performance and even custom-built parts. No matter what type of custom setup your vehicle has, you'll get the right high performance vehicle service.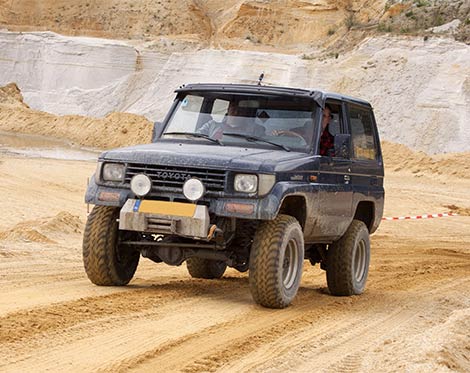 Our mechanics take into consideration your intended driving conditions and engine modifications when we do your 4WD service or repair. A fully customised solution can be installed to your 4WD to enable extra cooling and performance.
Our Autocare Servicing and Repair Process
Inspection
Our mechanics inspect your vehicle and professionally diagnose any issues
An itemised quote is issued for an auto service that requires your approval before work can begin
Replacement & Repair
After you approve the quote, our mechanics start servicing or repairing your vehicle
We keep you informed every step of the way, notify you when work is completed and confirm a pickup time
End result
Your vehicle is repaired using quality parts, and its manufacturer's warranty is still valid
All car servicing carried out by AutoCare mechanics is supported by Natrad's nationwide warranty
Send enquiry
Got any questions about our heating and cooling services?
Ask us, and we'll get back to you soon.